Rehabilitation Services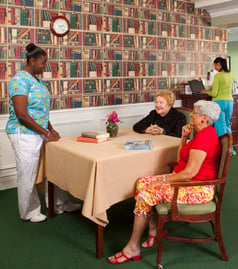 The Inn offers luxury accommodations, and commitment to providing a clinically integrated continuum of post-acute care resulting in patients regaining their optimum functions. By focusing on creating a seamless integration of our post-acute services, which include physical, occupational, and speech therapy through the skilled nursing rehabilitation, and outpatient therapy programs. Because each person's needs are unique, treatment is individualized based on the patient's physical limitations, abilities and goals for recovery.
Physical Therapy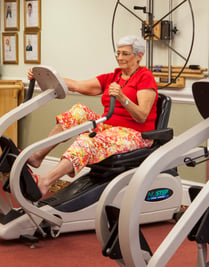 Our physical therapists provide therapy services to patients from a wide range of conditions including orthopedic, medically complex, neuromuscular and/or musculoskeletal dysfunctions. Physical therapy plays a vital role to restore movement, decrease pain, and improve strength, endurance, balance, flexibility and range of motion.
Our physical therapists treat people who are:
Recovering from hip, knee, back, or shoulder surgery.
Experiencing weakness, acute or chronic pain.
At risk of falling due to a decreasing balance.
Occupational Therapy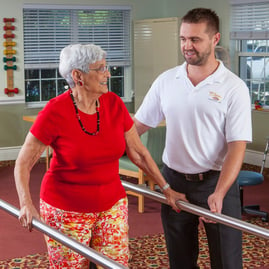 Occupational therapists help patients become more independent by teaching them new ways to perform life tasks such as making breakfast, dressing or simply brushing their hair. Occupational therapists also teach patients how to protect their muscles and joints and increase their strength and endurance. When necessary, they provide training in the use of adaptive equipment, such as reachers and long handled shoehorns. Home evaluations are conducted to assess for safety issues.
Speech Therapy
Speech-language pathologists evaluate and treat patients for hearing, language, communication, and swallowing disorders. The focus of speech therapy is improving speech-language expression, comprehension, oral motor skills for accurate speech production and strategies for safe eating.
Cardio-Pulmonary Rehabilitation
Our Cardio-Pulmonary Rehab program is aimed at the medically complex patient that may be suffering from several diseases or conditions including diminished respiratory function, neurological and cognitive disorders, cardiac disease, digestive conditions, and infection.
Click Here To Read More About Cardio-Pulmonary Rehab at The Inn.