Admissions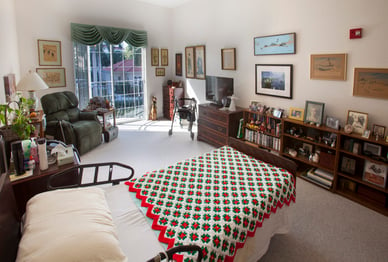 Our Community Liaison, Matt Munding, will visit prospective residents prior to admission and address any concerns to ensure a comfortable transition.
Please provide the following information prior to admission:
Emergency Contact List
Advanced Directives
Medicare Card
Secondary Insurance Card
The Inn offers short term rehabilitation and long term care for residents of the Bay Club as well as to the public. Payment options include Medicare, Medicaid, private insurance and private pay. To qualify for Medicare reimbursement, a patient requires a 3 day hospital stay, a physician's certification that the patient requires skilled or rehabilitative care after the hospital stay, and be transferred to a skilled nursing facility within 30 days of discharge from the hospital. Our admissions team will verify your Medicare and insurance benefits and review with you prior to admission. Please feel free to contact Matt Munding to schedule a personal tour or ask any questions.
Matt Munding | Community Liaison
The Inn at Sarasota Bay Club
1303 North Tamiami Trail
Sarasota, FL 34236
Ph: 941-953-6949
Cell: 620-205-8942
Fax: 941-953-6867
www.theinnatsarasotabayclub.com
Preparing for Rehab Admission:
Short Term Rehab
Be prepared to sign/review admission forms. This includes financial forms, a brief explanation of insurance coverage and facility information. If you need help, have your representative, power of attorney, health care surrogate, or family member available to work with us. If you have advanced directive documents, bring them with you so we may make copies for our records.

Laundry may be done here or private arrangements can be made. Please label all clothing facility launders.

Non-emergency medical transportation provided from hospital to facility by wheelchair or stretcher.
What to Bring
Comfortable Clothing:
Shorts/Pants

Shirts/Blouses

Undergarments

Sweater/Jacket

Pajamas/night gown
Shoes:
Personal Items: (Items are available at facility if needed)
Shampoo

Deodorant

Toothbrush

Comb/hair brush

Razor
Other Items:
Eyeglasses

Hearing aid(s) and batteries

Dentures
What not to Bring