Location, Location, Location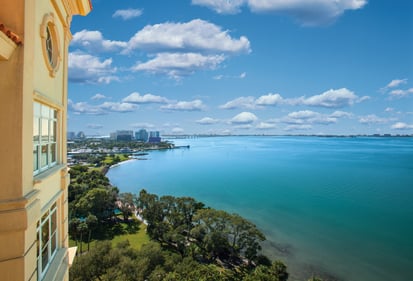 Sarasota Bay Club's gorgeous waterfront campus is located in the heart of downtown Sarasota. Therefore, a significant element of the Sarasota Bay Club lifestyle is the ability of our Residents to enjoy all of the culture, restaurants, shopping and entertainment in the core of Sarasota. Whether you enjoy live theatre , a quiet stroll through the Ringling Art Museum or just dinner overlooking Sarasota Bay, your choices are endless. We are also very convenient to the world class services and doctors of Sarasota Memorial Hospital.
You decide what you want to be involved with but it is nice to know that in addition to all the options at Sarasota Bay Club, you have an array of options with close proximity.